Donation Of Foodstuffs To Families Within Dallas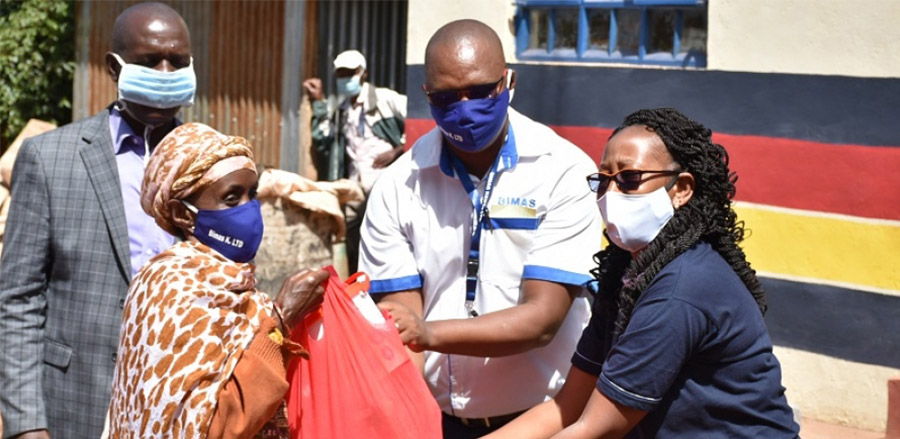 Our Corporate Social Responsibility (CSR) team today donated foodstuffs to more than 40 vulnerable and needy families in Dallas, a residential estate within Embu municipality. Among present was the Area Chief for the Municipality Location.
Bimas understands that the battle against the virus will be won by deploying solutions and support and focuses particularly on those being left behind, such as poor and vulnerable elderly people within the society it is operating in.
" Since this COVID-19 pandemic has affected many people including the less privileged in the society, as the organization, we saw it not good to just sit down and forget that amongst us we have those people who even getting food is hard for them and that's why we decided through the help of the local leadership to sample out a few vulnerable and needy families within this municipality we provide them the little we have ........ " Dr. Patrick Gathondu, CEO, Bimas Kenya Ltd
WE ARE TOGETHER IN THIS! WE WILL WALK TOGETHER
https://youtu.be/9T8IAzFM9jM
#CaringFinancialPartner #StaySafe